Huajia village is located in the old revolutionary area of yimeng city -- baotai town, pingyi county, linyi city. The newly built cement road in the village is getting on the bus, but the roadside lamps, which are in disrepair, have brought a lot of danger and inconvenience to the villagers' night travel.

"Think of what the masses think, worry about what the masses are anxious about, and solve what the masses are trapped in these days". Recently, the first company of the eighth construction bureau of China construction engineering corporation (cscec) donated and installed 100 sets of photovoltaic intelligent street lamps to huaja village in response to the call of "double joint construction" project of village lighting improvement by the working committee of the provincial party committee of shandong province.

According to dong wenxiang, head of the caring enterprise, as a responsible and responsible central enterprise, China construction eighth bureau one company always pays back to the society while developing itself. In recent years, the company has carried out a number of public welfare activities, such as caring for the disabled, donating funds for education, poverty relief and disaster relief. It is hoped that this donation activity can improve the public environment of huajia village, improve the traveling conditions of villagers, further boost the confidence of rural revitalization, and boost the determination of jointly tackling difficulties and building a moderately prosperous society in all respects.

It is understood that above this batch of photovoltaic intelligent street lamps, there is a solar energy accumulation plate, which is used to absorb solar energy and turn into electricity, stored in the lithium battery below, by the intelligent light control automatic supply street lamps lighting, with green energy saving, strong security, long service life and other advantages. After installation and use, it can save more than 10,000 degrees of collective electricity for huajia village every year and light up the way for more than 2,000 villagers of huajia village to go home.

Now, when night falls, the street lights are just like the pearls embedded in the night, which illuminate the roads in the countryside, warm people's hearts and light up the happy lives of the villagers.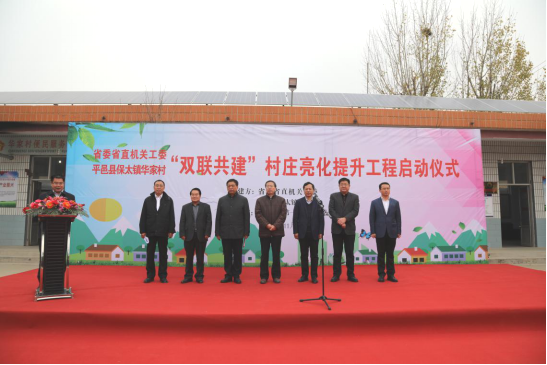 event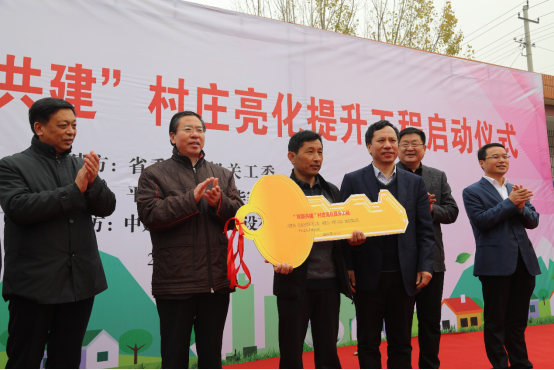 Zhang shengzhong, executive deputy secretary of the work committee of shandong provincial party committee and Chen jianshe,
party secretary of the shandong branch of the eighth construction bureau of China construction engineering corporation,
jointly submitted the "project startup key" for huajia village.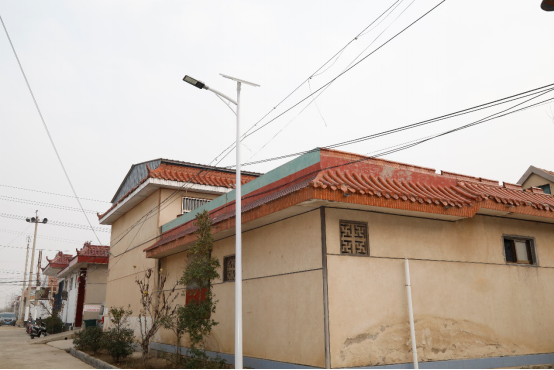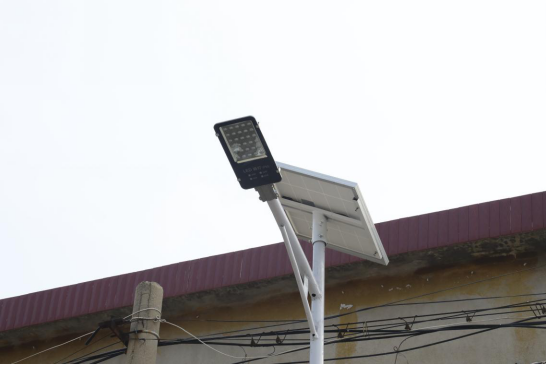 China construction eighth bureau one company donated photovoltaic intelligent street lamps for huajia village

Article from the public network